Experience the epitome of elegance and speed this December in Hong Kong's premier horse racing event, featuring elite jockeys and magnificent horses. The LONGINES International Jockeys' Championship determines the winning jockey through four pinnacle races, while the LONGINES Hong Kong International Races, sees fierce competition as top-tier horses contest four Group One races for international bragging rights. Come and witness thrilling battles for turf glory and enjoy a variety show, live music, exquisite cuisine and a vibrant party atmosphere. Experience an unparallelled racecourse extravaganza in this city of splendour!
LONGINES IJC -

HAPPY VALLEY
DEC 6, 2023
Event starts at 5:00pm
First Race: 6:30pm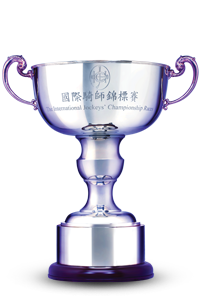 IJC
LONGINES HKIR -

SHA TIN
Dec 10, 2023
Event starts at 11:30am
First Race: 12:25pm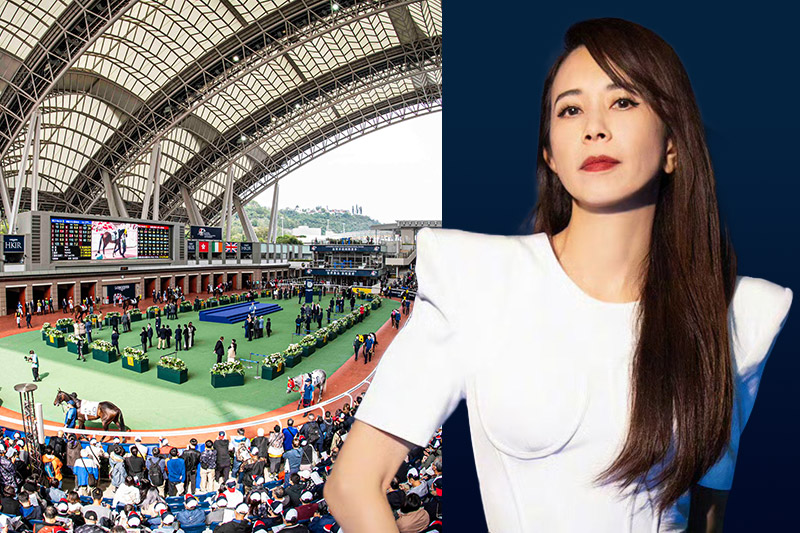 Things To Do
Spectacular Opening Performance
Feel the pre-race excitement with a mesmerising opening performance in the Parade Ring by Karen Mok, one of Asia's leading pop singers. Her songs will set the stage alive, creating an electrifying ambience to get the day's events started. Be sure to arrive early for Karen's first-ever performance at the Sha Tin Racecourse.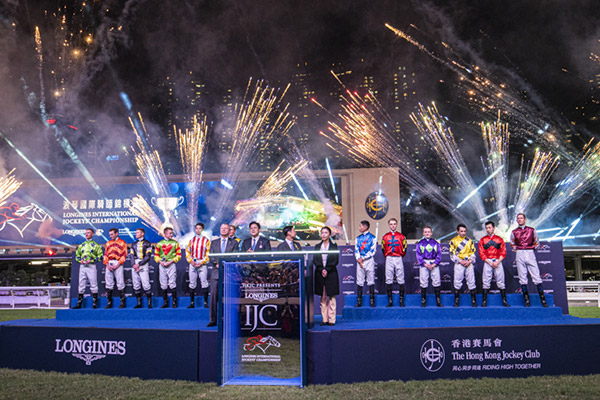 Things To Do
Witness the pinnacle clash of the world's top jockeys
This Dec 6, witness the world's elite jockeys competing at Happy Valley Racecourse, showcasing unmatched skills and unwavering courage. The LONGINES IJC is more than a racing event; it's a night of fantastic entertainment. Indulge in exquisite treats and speciality drinks, enjoy live performances, and be enchanted by a pyrotechnics and lighting display. The vibrant night sky mirrors the unique buzz created at this racecourse in the heart of the city, offering an unparallelled racing party experience.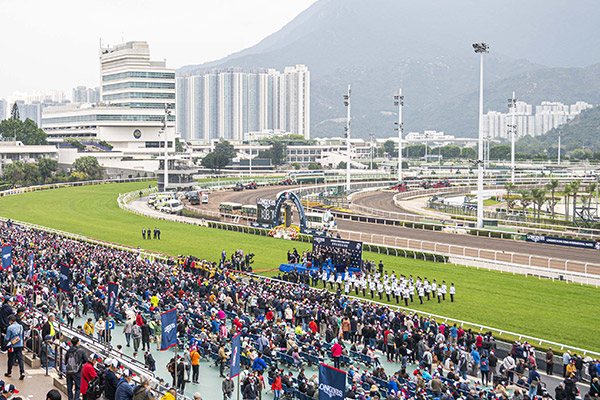 Things To Do
Experience the most thrilling international racing event of the year
Gear up for the most anticipated horse racing event of the year – the LONGINES HKIR, set to unfold at Sha Tin Racecourse on Dec 10. Experience a day of unparallelled excitement as four Group One races unite top jockeys and racehorses in a thrilling battle for top honours. Mark your calendar and witness the heart-pounding competition first-hand. Indulge in delectable cuisine at our exclusive restaurants, and revel in the opening performance by a well-known singer, then a pyrotechnics display at the closing ceremony. Join us live to see and cheer on the sport's greatest champions.
LONGINES
HONG KONG INTERNATIONAL RACES
LONGINES IJC Jockeys' Allocation
Result Announcement
On the morning of Dec 4, excitement fills the Jockey Club Box at Sha Tin Racecourse as the LONGINES IJC jockeys' allocation result announcement unfolds, with jockeys, trainers, local and overseas journalists witnessing the pivotal moment as it sets the stage for an electrifying championship event.
LONGINES IJC Press Conference
Star riders participating in the LONGINES IJC will gather for a media conference on Dec 5 at the historic Tai Kwun to share their thoughts and pre-race preparations for this always fierce competition.
LONGINES International
Jockeys' Championship
Bringing together 12 international and local jockeys at Happy Valley Racecourse, the LONGINES IJC on Dec 6 is a grand racing occasion that you can't miss. You'll witness world-class jockeys vying for the championship across four races, and enjoy thrilling performances and a pyrotechnics display with friends off track.
LONGINES HKIR Barrier Draw
Top worldwide horses will be contesting the four prestigious G1 races in LONGINES HKIR. Follow the Barrier Draw ceremony held in the Sha Tin Racecourse Parade Ring on the morning of Dec 7 to check out which horses might be able to take advantage of favourable stall allocations!
LONGINES HKIR Gala Dinner
To welcome the arrival of elite worldwide jockeys and horses in Hong Kong, racing connections and VIP guests are invited to join the star-studded line-up at a glittering Gala Dinner at the Hong Kong Convention and Exhibition Centre on Dec 8 - an unforgettable pre-race celebration.
LONGINES Hong Kong
International Races
This pinnacle racing event gallops into Sha Tin Racecourse on Dec 10, attracting top international horses to compete in the four exhilarating G1 races for world turf glory. The world-class racing entertainment also features many thrilling activities off track.
A Place in the World's Top 100 Races
05/12/2023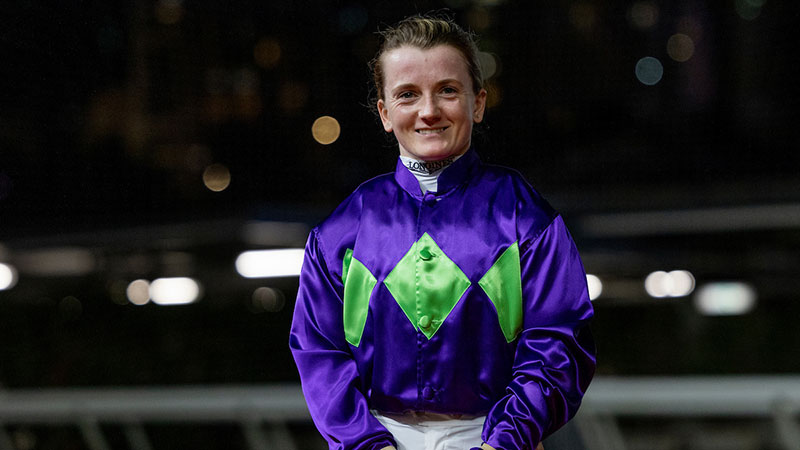 Rachel King, Hollie Doyle vie for LONGINES IJC success
05/12/2023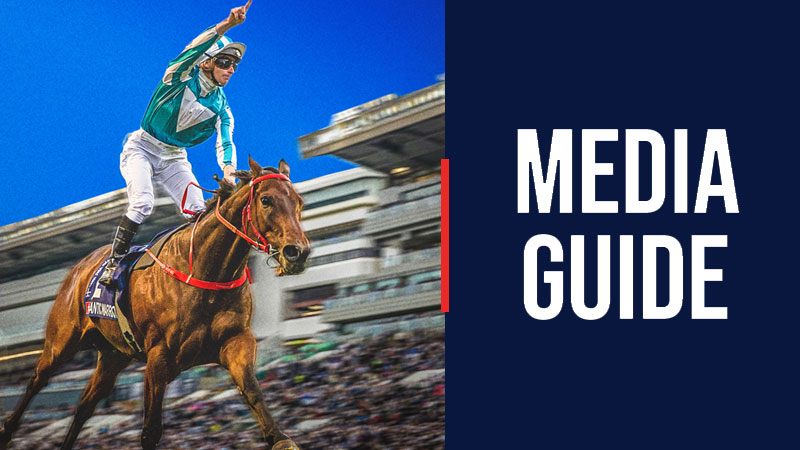 2023 LONGINES HKIR Media Guide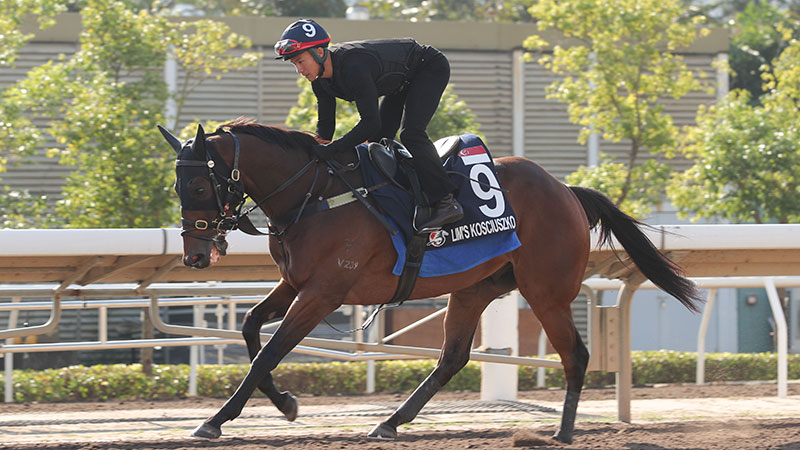 Singapore champion Lim's Kosciuszko returns for G1 LONGINES Hong Kong Mile
05/12/2023