Best Dressed Award
Be a part of the thrilling pageantry by dressing up in your own style. Upload your beautiful snapshots taken that day at Sha Tin Racecourse to Instagram (account has to be set for public viewing) with hashtag #LadiesPurseDay for a chance to win prizes*. Three winners will each receive a Suisse Programme Fabulous Cell Coffret set worth HK$4,245.  Another 10 winners will each receive a Ball Pen with Case (worth HK$268).
The contest will cease at 11:59pm on November 6, 2021. Late entries will not be accepted.
By participating in this contest, participants are deemed to have agreed and accepted these Terms and Conditions and undertake to comply with all applicable laws and regulations in the course of participation.
All participants shall be deemed to have read and understood the Privacy Policy Statement of The Hong Kong Jockey Club (retrievable at www.hkjc.com/english/corporate/corp_privacy.asp) and consented to The Hong Kong Jockey Club using the personal data provided for the purposes as stated in the Privacy Policy Statement.
All participants must be at least 18 years of age at the time of participation and hold a valid Hong Kong Identity Card or Hong Kong Travel Document.
All participants must take a video/photo via the designated AR filter, add designated hashtags (#SaSaLPDStyle, #BeBeautifulBePartofIt, #LadiesPurseDay) and upload the video/photo to their personal Instagram account (which must be set for public viewing) to constitute a valid entry. Participants will be disqualified if they have not followed the instructions for whatever reason.
Participants may submit multiple entries, but will only be eligible for one prize.
Prizes cannot be exchanged or redeemed for cash, whether with the intent to make profit or not.
During the contest period, the 100 participants with highest number of likes for their videos/photos will win:
1st to 3rd: a Sa Sa e-Shop $500 coupon each
4th to 100th: a Sa Sa e-Shop $100 coupon each
Participants must set the number of likes in their posts public in Instagram accounts. Any photo/video posts that hide the number of likes are not eligible to participate in this contest.
Settlement time for the number of video/photo likes is the contest submission deadline as measured by The Hong Kong Jockey Club's computer system. The Hong Kong Jockey Club's record shall be final and conclusive.
Winners will be notified individually by Instagram private message on or before November 19, 2021. The Hong Kong Jockey Club shall not be responsible for any loss or damage, and no prize will be granted after the designated prize collection period due to or arising from failure or delay in transmission of the Instagram private message for prize redemption.
The Hong Kong Jockey Club reserves the right to use the videos/photos of participants for promotional or marketing purposes.
Staff members of The Hong Kong Jockey Club and their respective immediate families (including, but not limited to, spouse, parents and parents-in-law, children and children-in-law, siblings and siblings-in-law, grandparents and grandparents-in-law, and grandchildren and grandchildren-in-law) are disqualified from participating in this contest. The Hong Kong Jockey Club reserves the right to verify the eligibility of all participants.
The Hong Kong Jockey Club reserves the right to amend any of the Terms and Conditions at any time without prior notice.
This activity is no way sponsored, endorsed, administered by or associated with Facebook or Instagram.
These Terms and Conditions are available in both Chinese and English versions. In the event of any inconsistency between the two versions, the English language version shall prevail.
Recommended Venues
Sha Tin Racecourse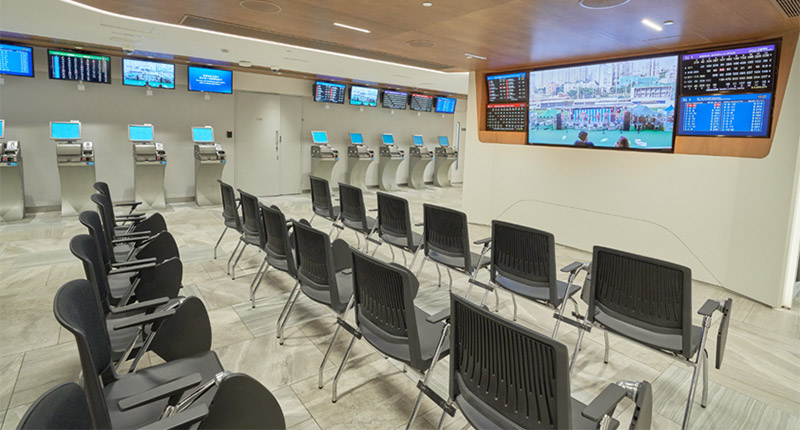 Offering a range of wagering experiences
The Public Betting Hall features a spacious environment and multiple high-definition televisions broadcasting real-time racing information. With the provision of Wi-Fi services on every floor, iPads and mobile phone charging stations, horse racing enthusiasts can stay ahead of the game with information made available through digital means. The snack bar offers easy access to tasty treats for you to recharge and chill out.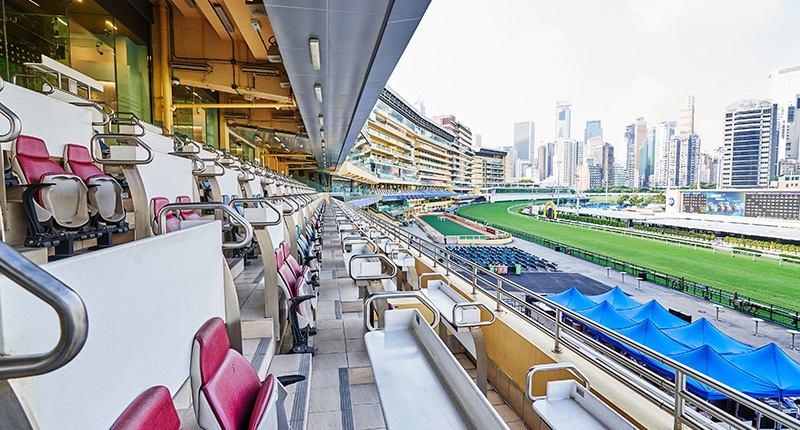 A panoramic racecourse view
With an impressive view of the entire racetrack, comfortable seating and Wi-Fi services, it is the perfect setting to sit back and enjoy your day at Happy Valley Racecourse. All designated seats with writing desks for an enhanced wagering experience. A sweeping view of the racetrack and diamond vision screen broadcasting live races from multiple angles for soaking up the excitement and action from start to finish.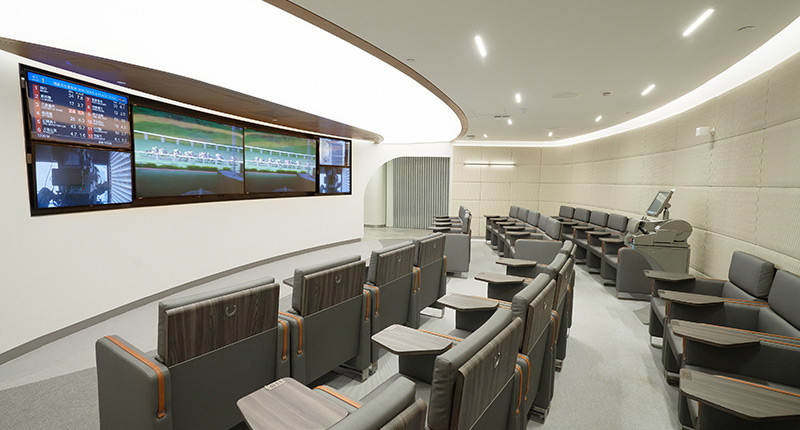 Designated seats offering a seamless betting experience
The Farrier Paid Zone features 30 comfortable seats, two 80-inch large-screen high-definition televisions, self-service betting facilities and provision of Wi-Fi services for you to enjoy live broadcasts and get up-to-date racing information.