2020/2021 Champion Moments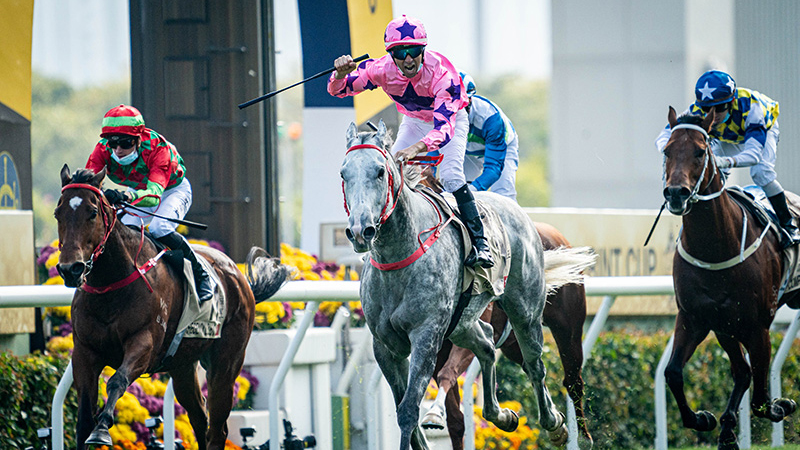 Hot King Prawn
claims his first G1 crown with victory in the Centenary Sprint Cup.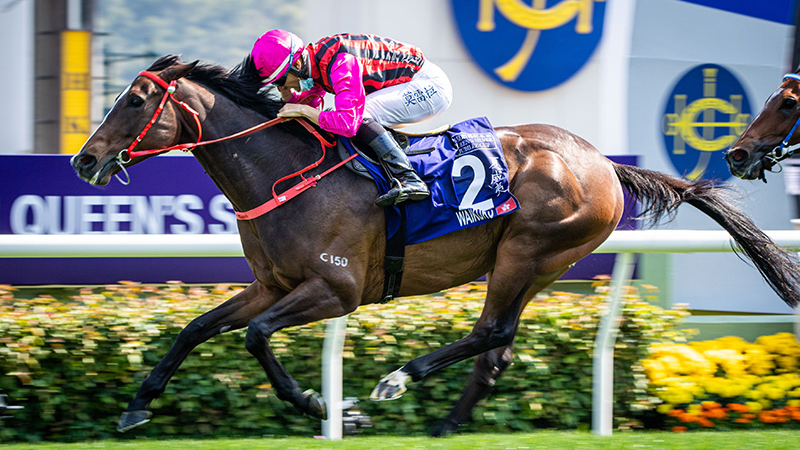 Waikuku
steams to success in G1 Queen's Silver Jubilee Cup.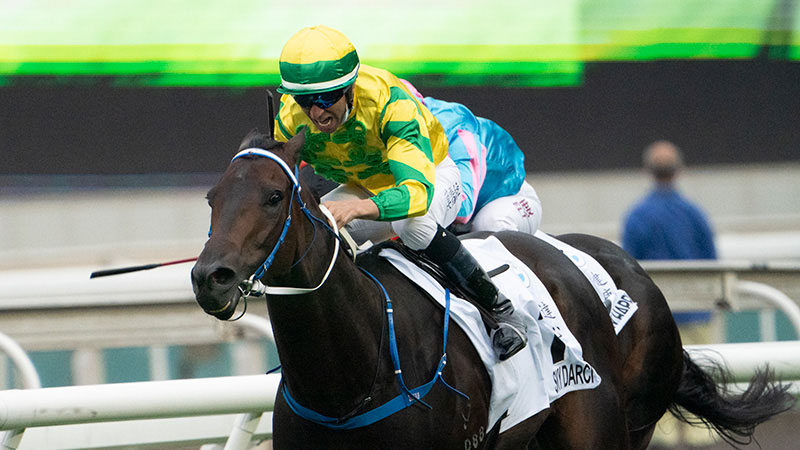 Sky Darci
comes out on top to give this rising star a thrilling BMW Hong Kong Derby win, which also marks the first time Hong Kong's most prestigious race has been claimed by a horse stabled at Conghua Racecourse beforehand.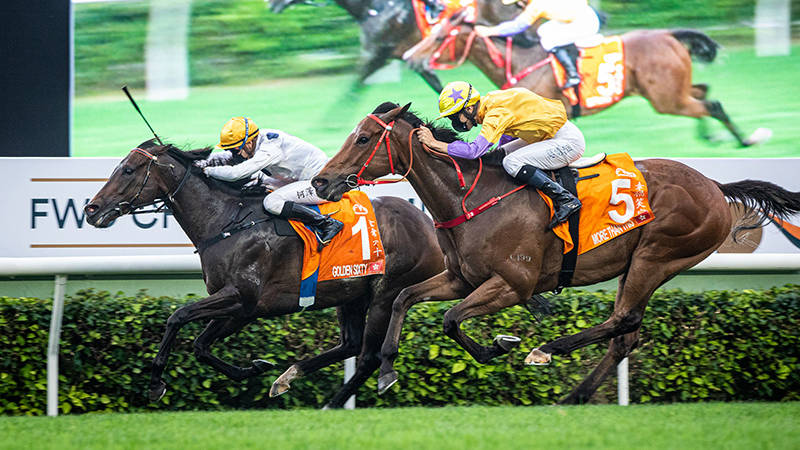 Golden Sixty
wins his fourth G1 title of the season and extends unbeaten run to 14 with FWD Champions Mile triumph. Our 'golden boy' Golden Sixty has become the Best of Hong Kong.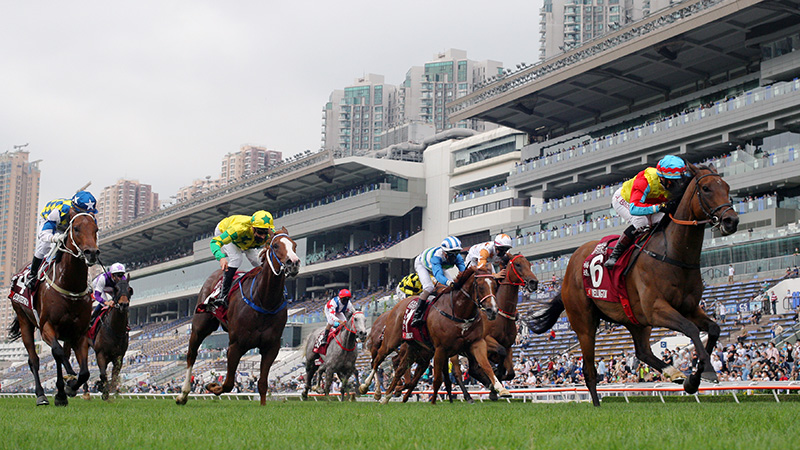 Wellington
scores his seventh victory in HK with stunning Chairman's Sprint Prize triumph.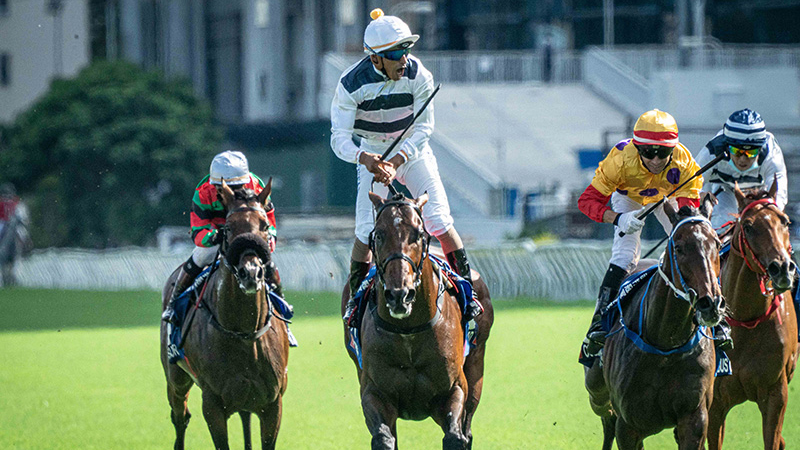 Panfield
succeeds at his first G1 attempt in the Standard Chartered Champions & Chater Cup, and in his first season in Hong Kong.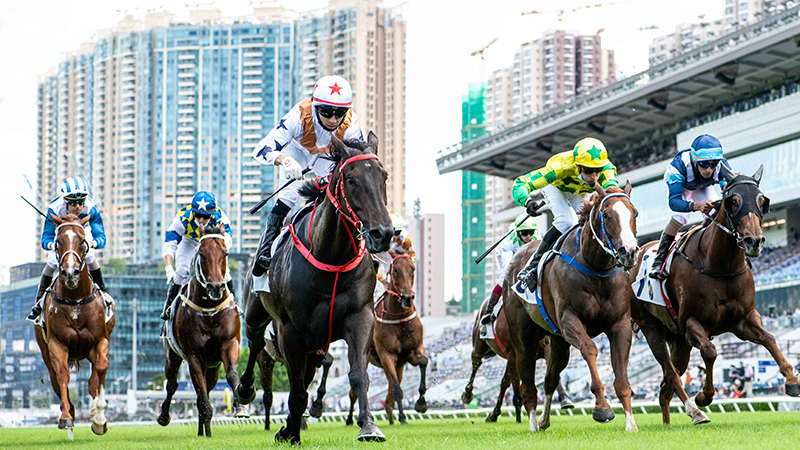 Courier Wonder
unbeaten in five runs and achieves G3 success in 1200m Sha Tin Vase, making him the most eagerly-anticipated sprint star for next season.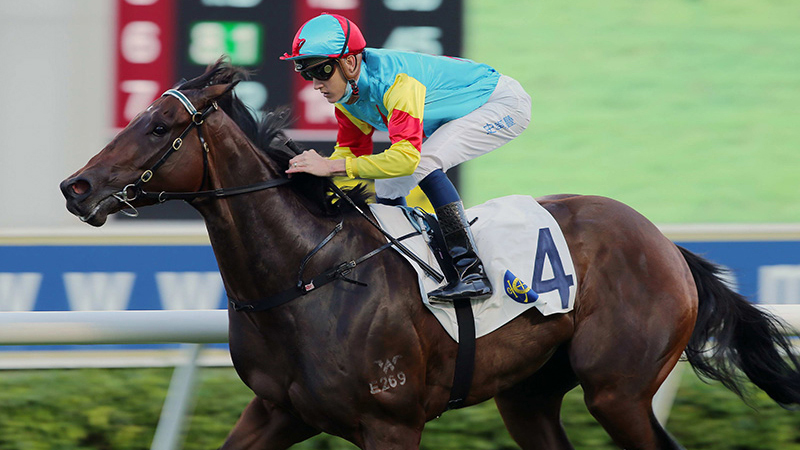 Fantastic Treasure
exemplifying the young talent being trained by David Hayes on his return to Hong Kong, goes unbeaten in his first five starts, shocking the fans with a record time over the Sha Tin 1400m in his first run at Class 2 level.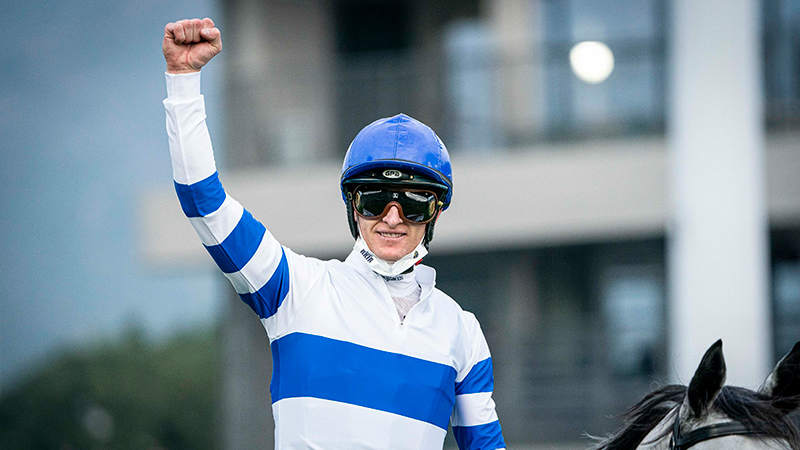 Zac Purton
bags LONGINES International Jockeys' Championship glory in a cliff-hanger finish in December. Now stands alone as most successful jockey in LONGINES HKIR history after his victory with Normcore.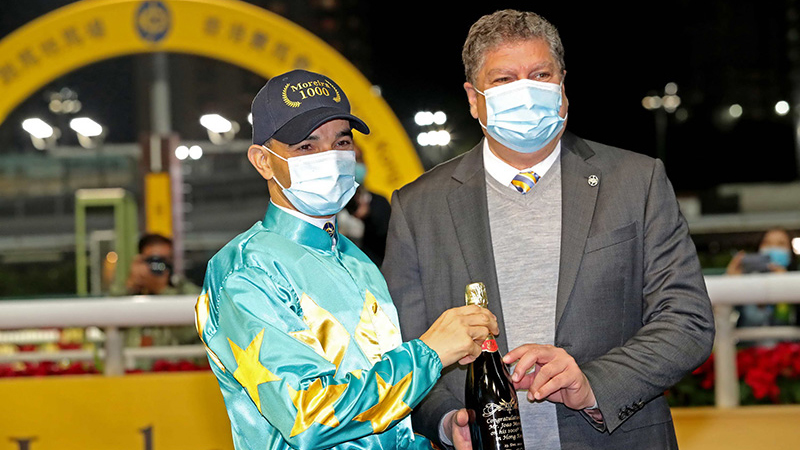 Joao Moreira
becomes only the third jockey in Hong Kong history to ride 1,000 winners here and is again leading the Jockeys' Championship, bidding for his fourth title.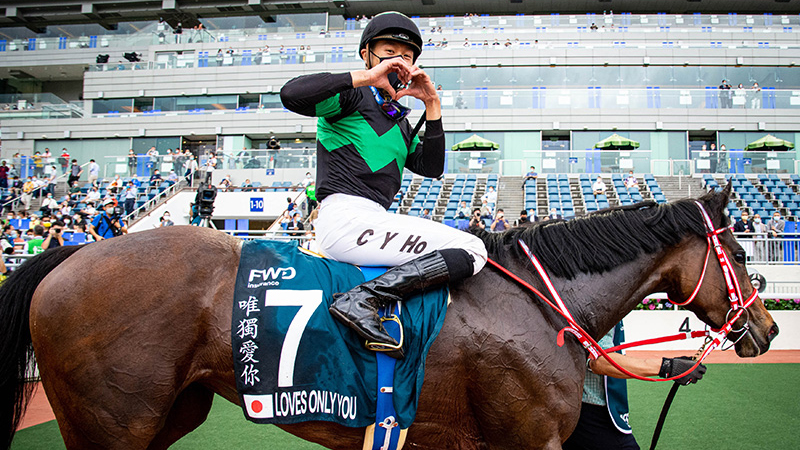 Vincent Ho
engineers Japanese clean sweep of FWD QEII Cup in remarkable Sha Tin coup, also becoming the first home-grown jockey to ride two G1 winners in a day and collect five G1 trophies in the same season.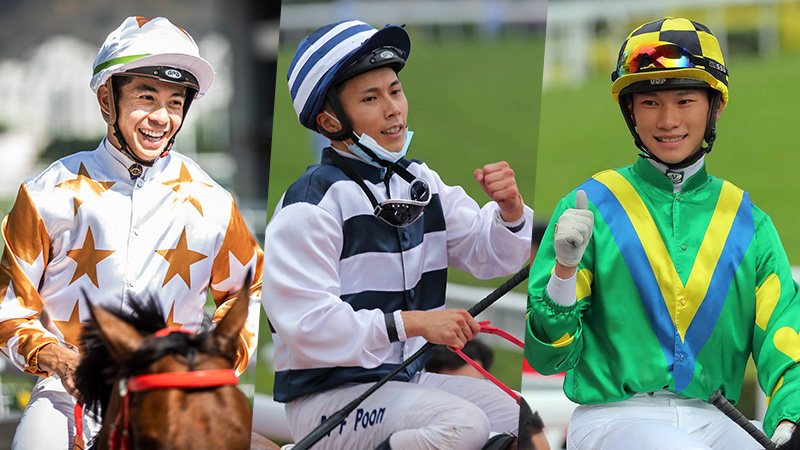 Derek Leung, Matthew Poon & Jerry Chau
all produce excellent performances in the season to enhance the reputation of our home-grown jockeys, snaring three group race wins (Derek the Premier Bowl, Matthew the Centenary Vase & Queen Mother Memorial Cup).
Derek is enjoying his personal best season with 38 victories, while Jerry has set a new record of 48 wins in a single season as an apprentice (as at June 14, 2021).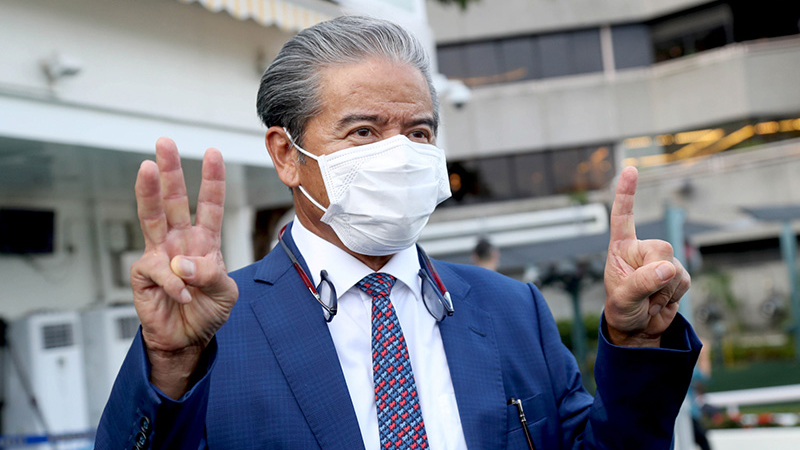 Tony Cruz
reaches the 1,300-win milestone in HK with Circuit Hassler.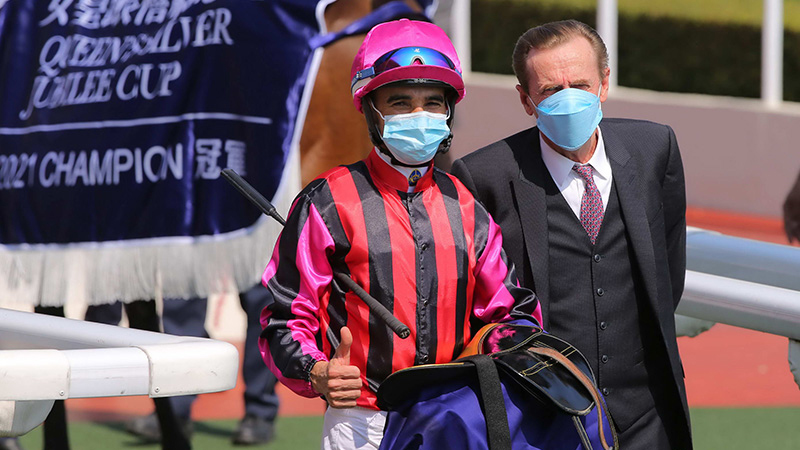 John Size
reaches his 1,300-win milestone in HK in the G1 Queen's Silver Jubilee Cup.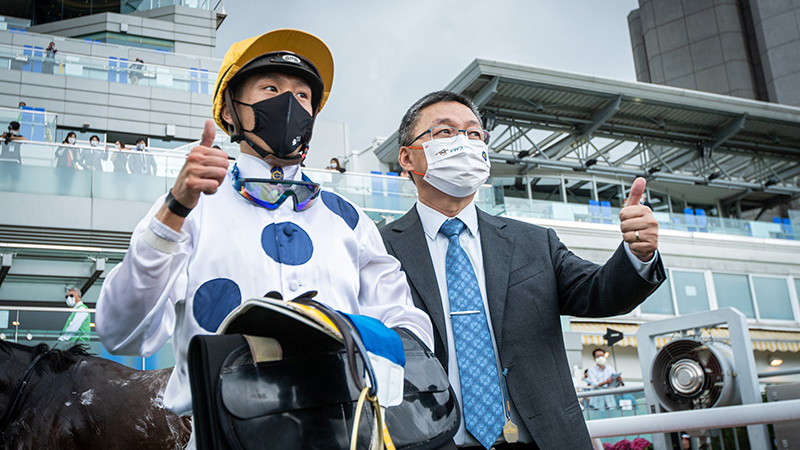 Francis Lui
home-grown trainer with four G1s to his name this season
Hot King Prawn

claims his first G1 crown with victory in the Centenary Sprint Cup.

Waikuku

steams to success in G1 Queen's Silver Jubilee Cup.

Sky Darci

comes out on top to give this rising star a thrilling BMW Hong Kong Derby win, which also marks the first time Hong Kong's most prestigious race has been claimed by a horse stabled at Conghua Racecourse beforehand.

Golden Sixty

wins his fourth G1 title of the season and extends unbeaten run to 14 with FWD Champions Mile triumph. Our 'golden boy' Golden Sixty has become the Best of Hong Kong.

Wellington

scores his seventh victory in HK with stunning Chairman's Sprint Prize triumph.

Panfield

succeeds at his first G1 attempt in the Standard Chartered Champions & Chater Cup, and in his first season in Hong Kong.

Courier Wonder

unbeaten in five runs and achieves G3 success in 1200m Sha Tin Vase, making him the most eagerly-anticipated sprint star for next season.

Fantastic Treasure

exemplifying the young talent being trained by David Hayes on his return to Hong Kong, goes unbeaten in his first five starts, shocking the fans with a record time over the Sha Tin 1400m in his first run at Class 2 level.

Zac Purton

bags LONGINES International Jockeys' Championship glory in a cliff-hanger finish in December. Now stands alone as most successful jockey in LONGINES HKIR history after his victory with Normcore.

Joao Moreira

becomes only the third jockey in Hong Kong history to ride 1,000 winners here and is again leading the Jockeys' Championship, bidding for his fourth title.

Vincent Ho

engineers Japanese clean sweep of FWD QEII Cup in remarkable Sha Tin coup, also becoming the first home-grown jockey to ride two G1 winners in a day and collect five G1 trophies in the same season.

Derek Leung, Matthew Poon & Jerry Chau

all produce excellent performances in the season to enhance the reputation of our home-grown jockeys, snaring three group race wins (Derek the Premier Bowl, Matthew the Centenary Vase & Queen Mother Memorial Cup).
Derek is enjoying his personal best season with 38 victories, while Jerry has set a new record of 48 wins in a single season as an apprentice (as at June 14, 2021).

Tony Cruz

reaches the 1,300-win milestone in HK with Circuit Hassler.

John Size

reaches his 1,300-win milestone in HK in the G1 Queen's Silver Jubilee Cup.

Francis Lui

home-grown trainer with four G1s to his name this season