Opening Ceremony
The day's festivities will begin at 12:05pm in the Parade Ring. Ms Michelle Siu Hoi Yan, Hong Kong visually impaired Soprano, will lead the singing of the National Anthem. Local troupe Ban's Gig Drums will thrill racing fans with their mass drum performance, which is sure to get the day's excitement off to a great start.
First Race: 1pm
Feature Race
The G3 National Day Cup is the first 1000m Group race of the season. Elite sprinters will do battle in this prestigious event. Stay tuned!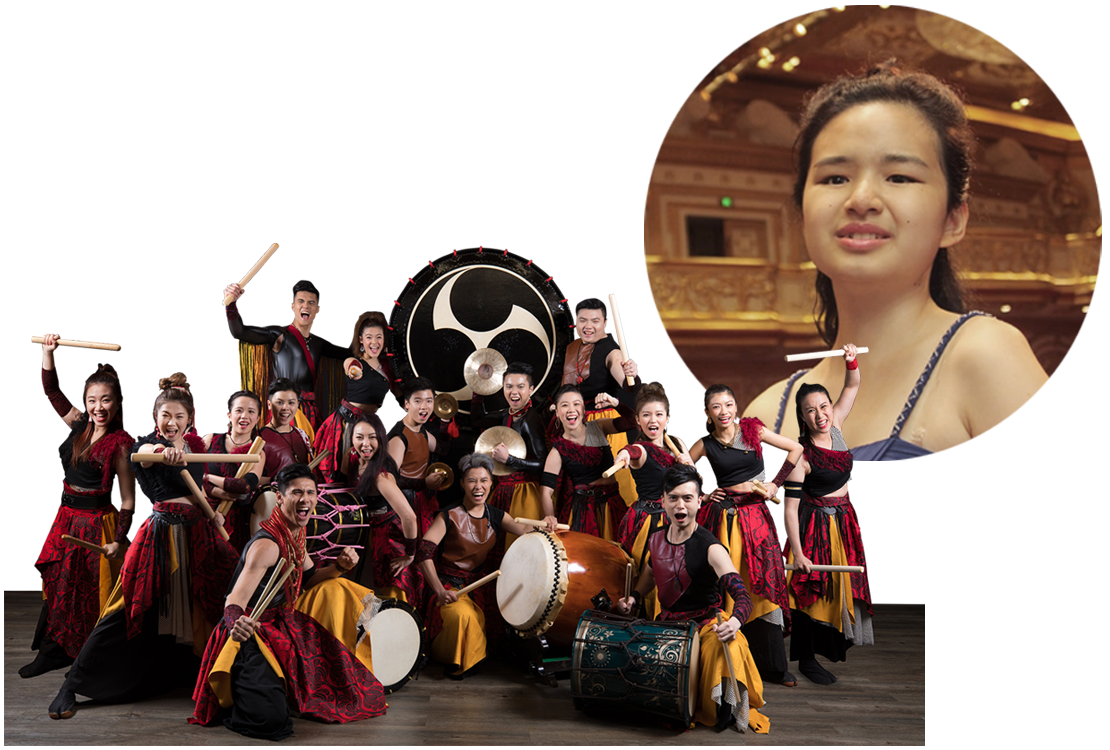 Recommended Venues
Sha Tin Racecourse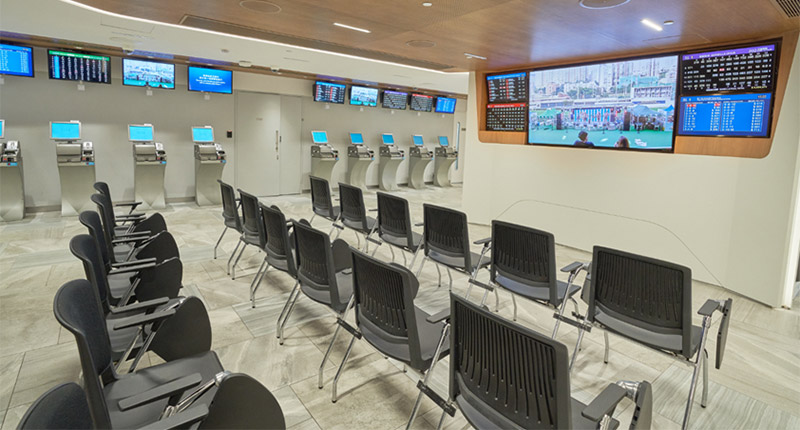 Betting Halls
Offering a range of wagering experiences
The Public Betting Hall features a spacious environment and multiple high-definition televisions broadcasting real-time racing information. With the provision of Wi-Fi services on every floor, iPads and mobile phone charging stations, horse racing enthusiasts can stay ahead of the game with information made available through digital means. The snack bar offers easy access to tasty treats for you to recharge and chill out.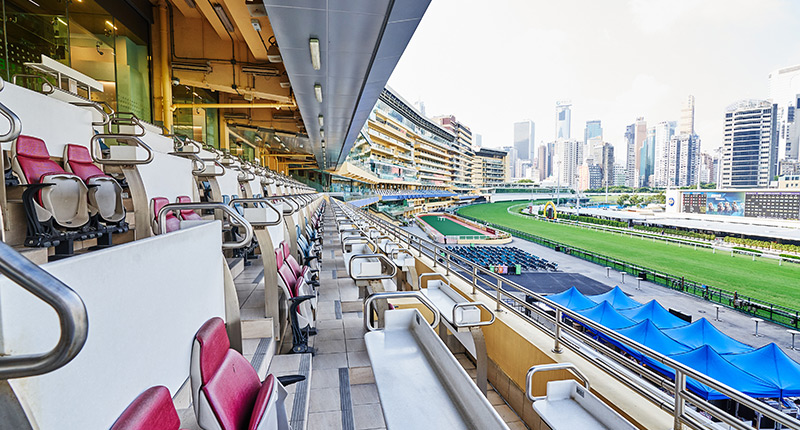 2/F Terrace
A panoramic racecourse view
With an impressive view of the entire racetrack, comfortable seating and Wi-Fi services, it is the perfect setting to sit back and enjoy your day at Happy Valley Racecourse. All designated seats with writing desks for an enhanced wagering experience. A sweeping view of the racetrack and diamond vision screen broadcasting live races from multiple angles for soaking up the excitement and action from start to finish.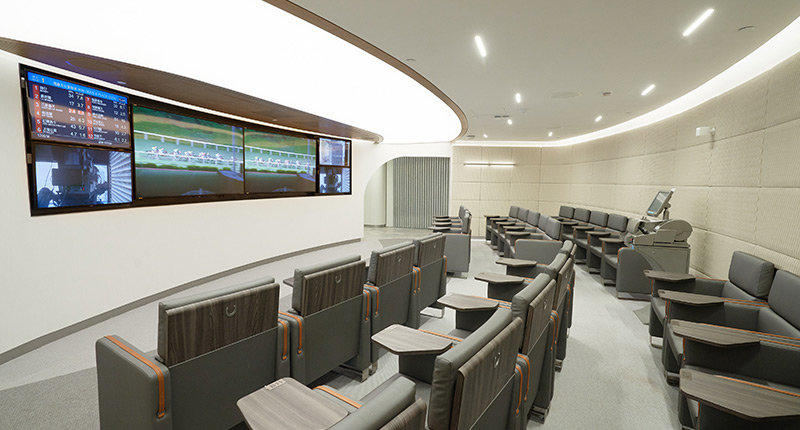 The Farrier Paid Zone
Designated seats offering a seamless betting experience
The Farrier Paid Zone features 30 comfortable seats, two 80-inch large-screen high-definition televisions, self-service betting facilities and provision of Wi-Fi services for you to enjoy live broadcasts and get up-to-date racing information.