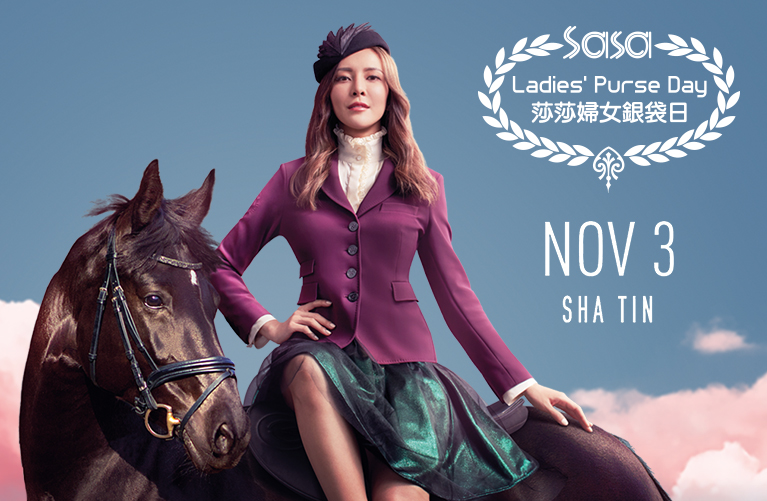 SHA TIN RACECOURSE ACTIVITIES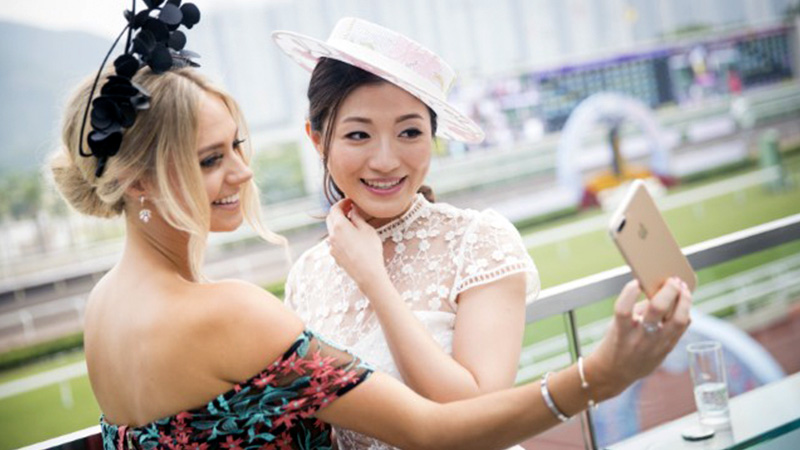 Best Dressed Award
Be a part of the thrilling pageantry by dressing up in your own style. Upload your beautiful snapshots taken that day at Sha Tin Racecourse to Instagram (account has to be set for public viewing) with hashtag #LadiesPurseDay for a chance to win prizes*.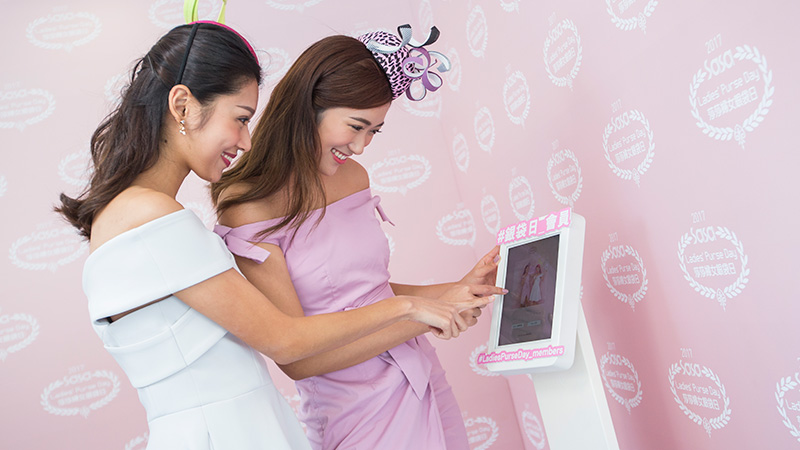 Interactive AR Photo Booth
Venue: 1/F Members Betting Hall and 1/F Public Betting Hall, Grandstand II (near Mezza One)
An Interactive AR Photo Booth will be set up to enrich your experience. Capture a beautiful picture of yourself and decorate it with themed images and texts. Just a few simple steps to get your own WhatsApp sticker made for sharing with friends. Have fun!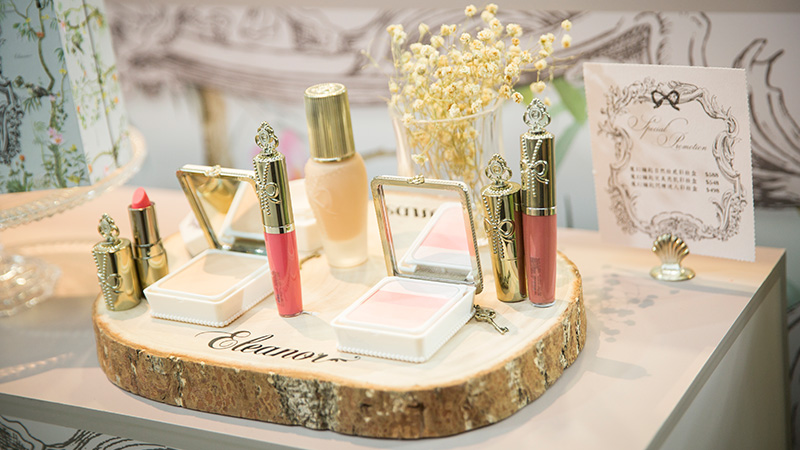 Sa Sa Bazaar
Venue: 1/F Members Betting Hall and 1/F Public Betting Hall, Grandstand II (near Mezza One)
Offers: A wide range of beauty and skincare products, perfumes and exclusive value packs will be on sale at the event, including Eleanor from Japan, SUISSE PROGRAMME from Switzerland, banila co. and Dr. G from Korea.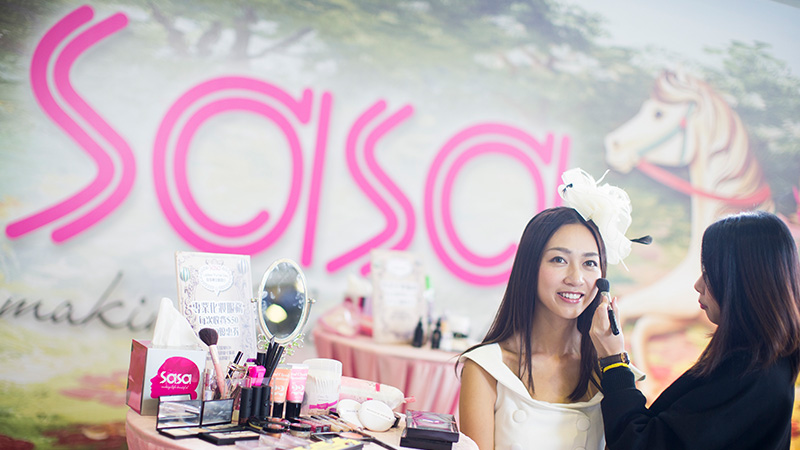 Make Up Workshop
Time: Up to 5:00 pm
Venue: Concourse
Fee: HK$50
Service: Professional make-up service provided by Sa Sa. After your make-over, you will receive a HK$50 voucher (redeemable against any purchase of Eleanor & Cyber Colors products with net value over HK$150)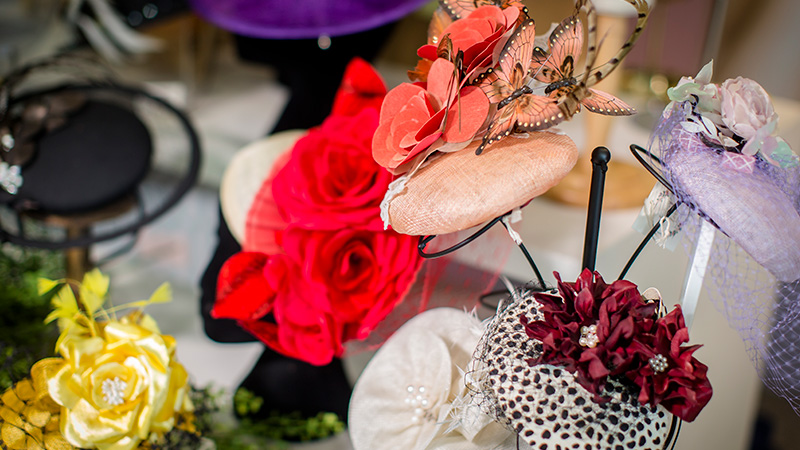 Millinery Pop-up Shop
Time: Up to 6:00 pm
Venue: 1/F Members Betting Hall
Retailer: Hat collection by local milliner Irene Yip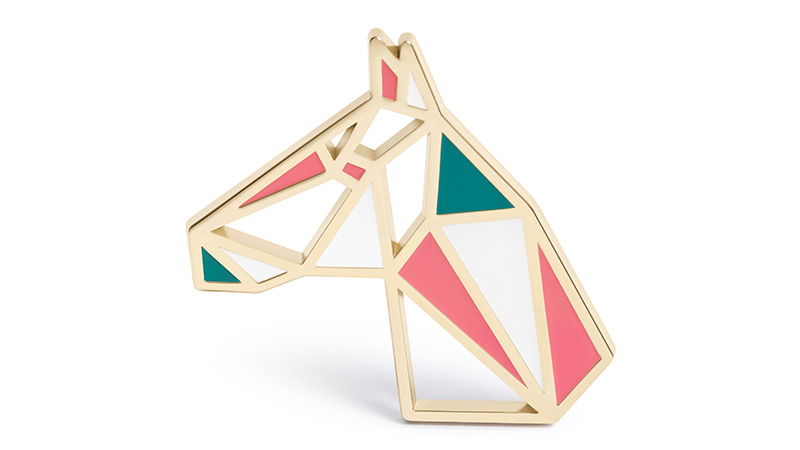 Exclusive Gift
Racecourse entrants will receive a complimentary brooch until the start of Race 5. First come first served, while stocks last.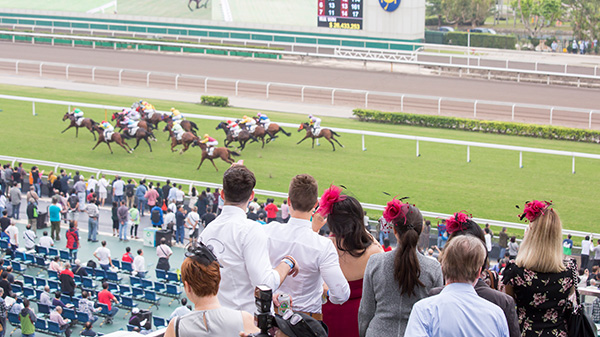 Refreshing Roof Deck @ 2M
Make your way to our Roof Deck with its stunning view of the tracks and relax there with a selection of drinks and snacks while enjoying its open-air ambience. Also available are English & Cantonese broadcast commentaries and our professional Racing Specialists, all helping inspire you with the thrill of racing.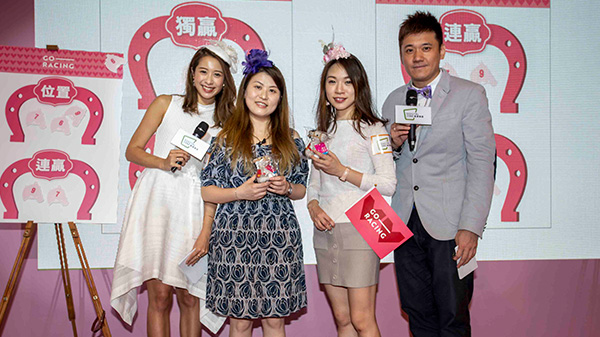 Excitement at Digital Zone
Make a date with your best friends to enjoy our themed pink stage event and the exciting racing experience at Digital Zone. Try out your racing knowledge in Racing 101 at the Digital Zone hosted by our Racing Specialists. It's easy to get ahead of the pack on this high-speed digital racing journey.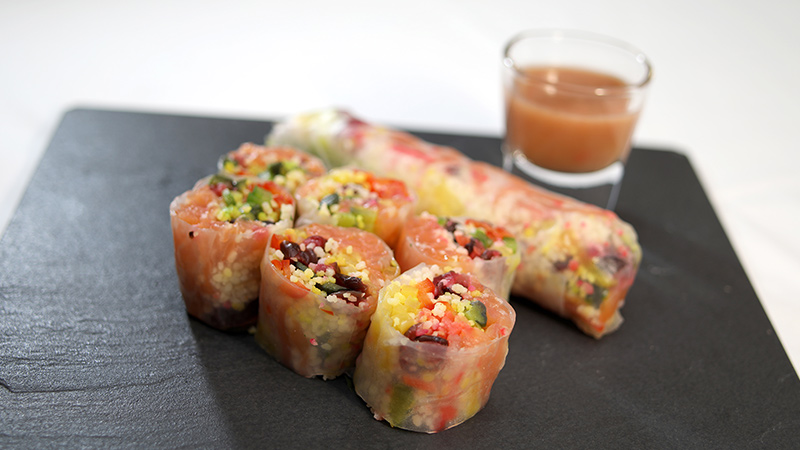 Delicious Cuisine at Mezza One
An array of delicacies will be offered in limited quantities at Mezza One, sure to satisfy everyone's taste.
Menu