Dec 8 LONGINES International Jockeys' Championship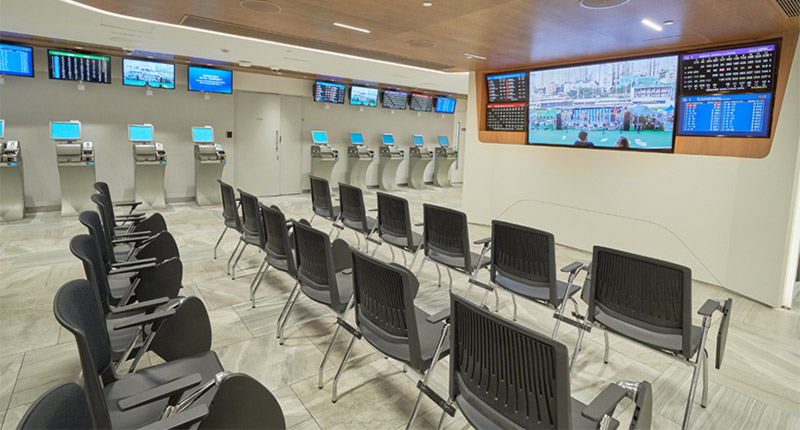 Offering a range of wagering experiences
The Public Betting Hall features a spacious environment and multiple high-definition televisions broadcasting real-time racing information. With the provision of Wi-Fi services on every floor, iPads and mobile phone charging stations, horse racing enthusiasts can stay ahead of the game with information made available through digital means. The snack bar offers easy access to tasty treats for you to recharge and chill out.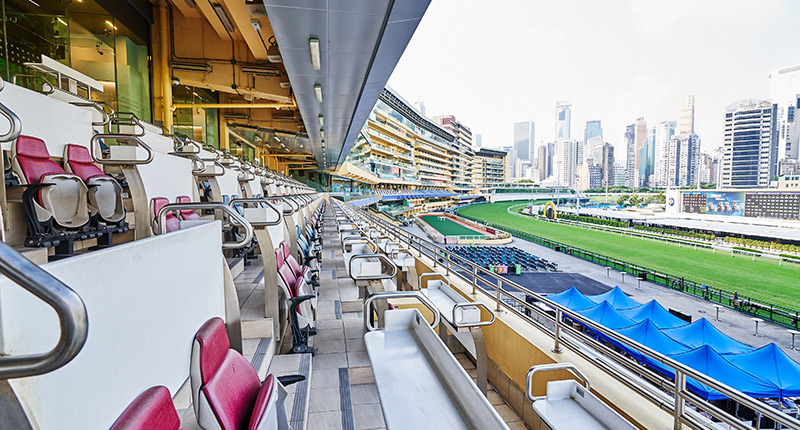 A panoramic racecourse view
With an impressive view of the entire racetrack, comfortable seating and Wi-Fi services, it is the perfect setting to sit back and enjoy your day at Happy Valley Racecourse. All designated seats with writing desks for an enhanced wagering experience. A sweeping view of the racetrack and diamond vision screen broadcasting live races from multiple angles for soaking up the excitement and action from start to finish.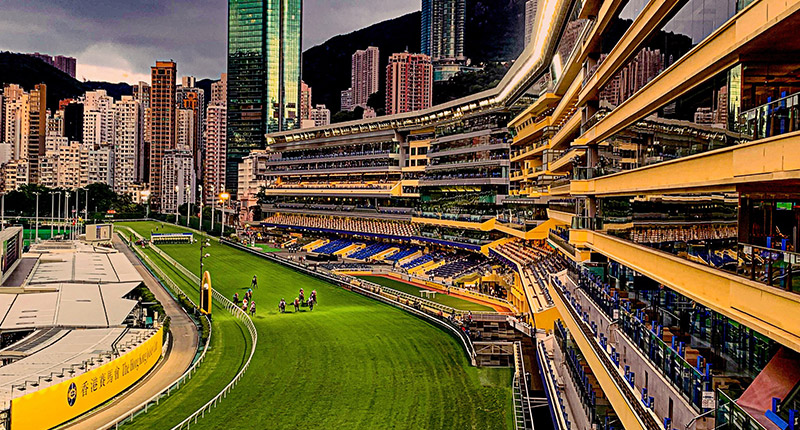 Offering a classy ambience and a high level of privacy for guests
The 4/F HVS Private Box is the perfect spot for you to enjoy the thrill of a winning bet while indulging in a scrumptious four-course Western meal with your family and friends.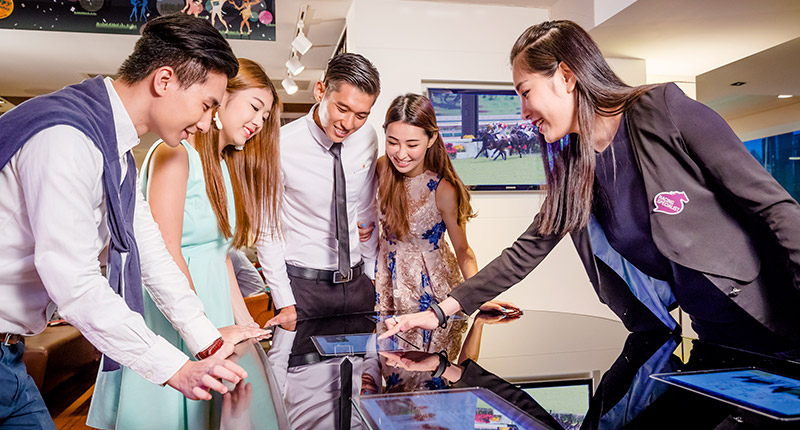 Enjoy interactive horse racing experience
The Gallery presents stylish horse racing-themed decor and brings an exciting racing thrill with a spectacular view of the finishing line. Customers can participate in Racing 101, flourish racing knowledge guided by our Racing Specialists and enjoy the interactive racing experience.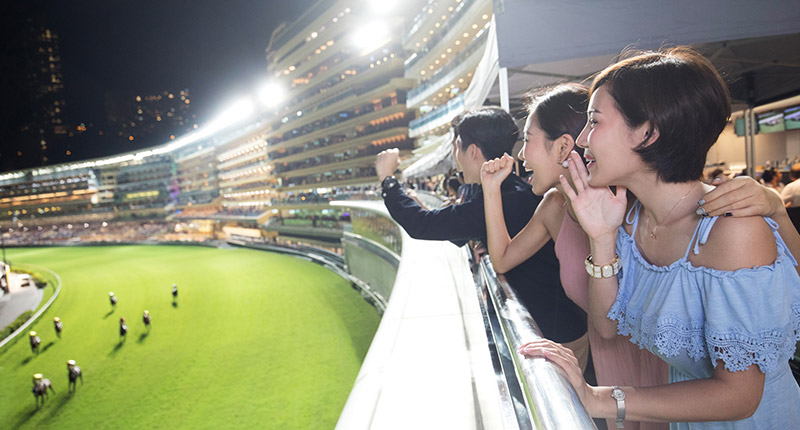 Stunning track views
Overlooking the stunning view of the racehorses pounding down the Winning Post, Stable Bend Terrace offers a spectacular western menu while enjoying an incredible racing experience.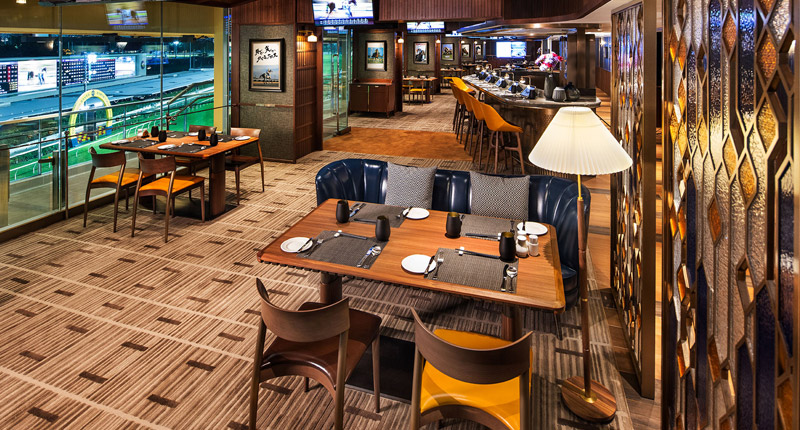 Racing vibe at new Japanese restaurant
Themed with a retro Japanese kissaten interior at MIII Building 2/F, Keiba features 1960s – 1980s Japanese vintages and nostalgic racing artifacts amongst a cozy and leisure vibe. Overlooking the Parade Ring at Happy Valley with a spectacular view of the Winning Post whilst enjoying the exhilarating races at our dedicated balcony, Racing Circle seating offers experience interaction with Racing Specialist on racing highlights and insights, customers can enjoy the thrill of night race meeting.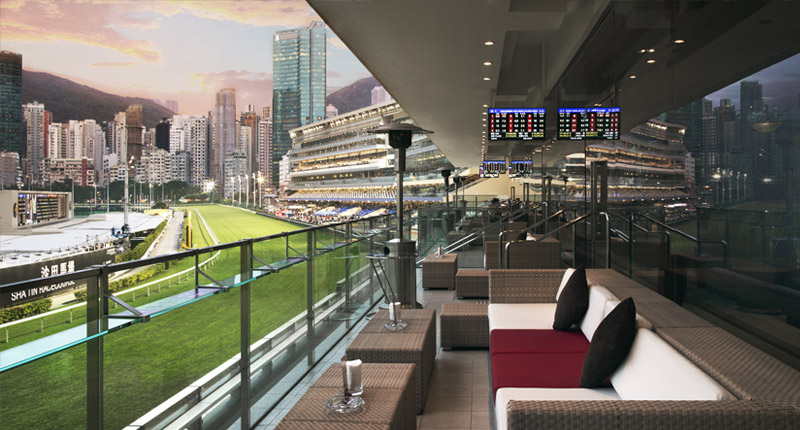 Enjoy spectacular views of the races
adrenaline is a stylish bar and lounge that adds another dimension to the Happy Wednesday experience, combining interactive technology with live music, attentive customer service and a balcony offering a magnificent view of the finish line at Happy Valley Racecourse. The resident band will keep the tunes going all night long.