Dec 12 LONGINES Hong Kong International Races
Racecourse entrants can get a HKIR Cap on Dec 12 upon admission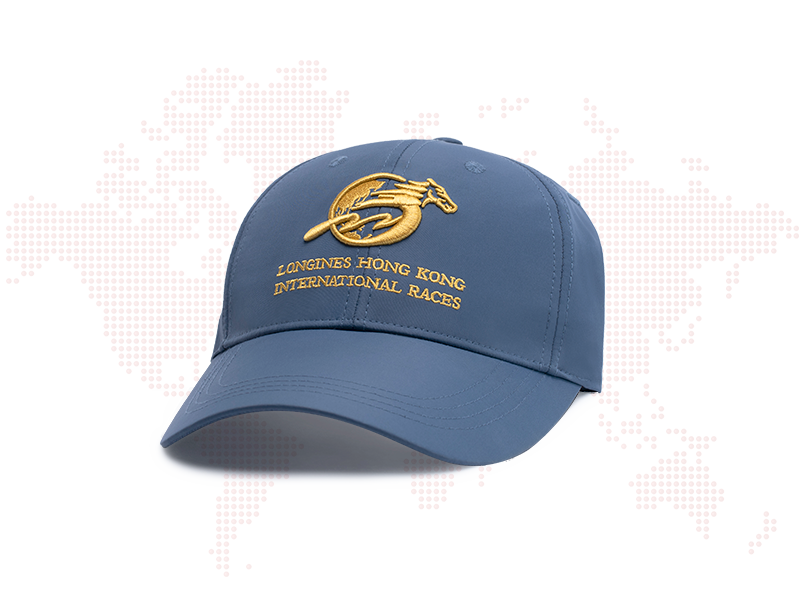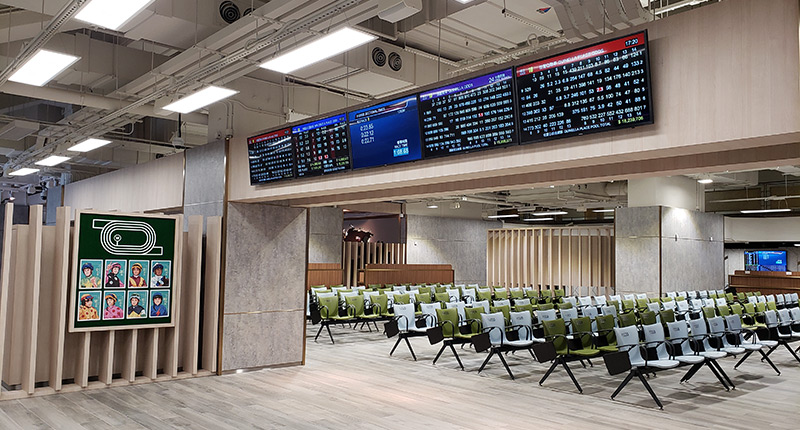 Bringing you a one-stop wagering experience
Equipped with multiple LED televisions displaying comprehensive racing information, the spacious betting halls offers an enhanced betting experience with a wide array of facilities which enable racegoers to keep abreast of real-time odds and to bet at ease.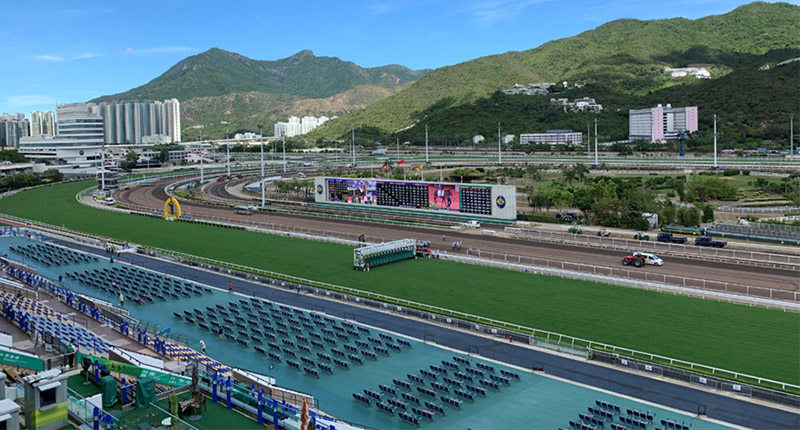 Witness exciting moments unfold right before your eyes
Boasting a spectacular trackside view of the races, the Outdoor Forecourt is a hotspot for racegoers to cheer on their chosen jockeys, witness their favourite horses flashing past the Winning Post and share the joy of victory.
4/F Public Betting Hall (Zone E)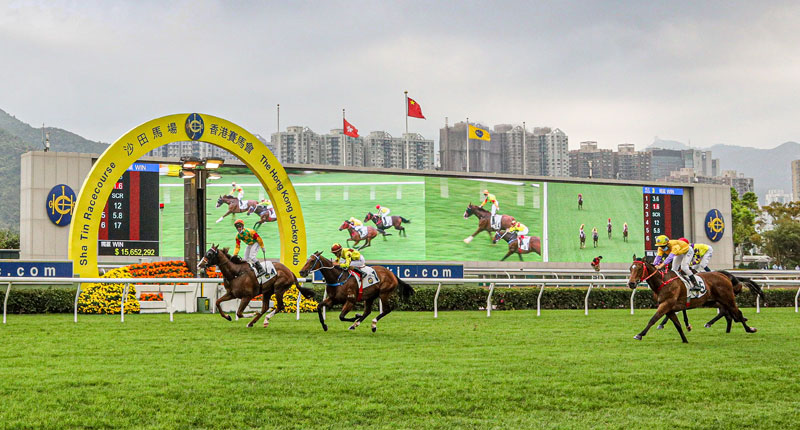 New concept of racing experience - Day of fun at Sha Tin Racecourse
Join us for a fun-filled day and watch exciting races unfold right before your eyes at 4/F Public Betting Hall (Zone E).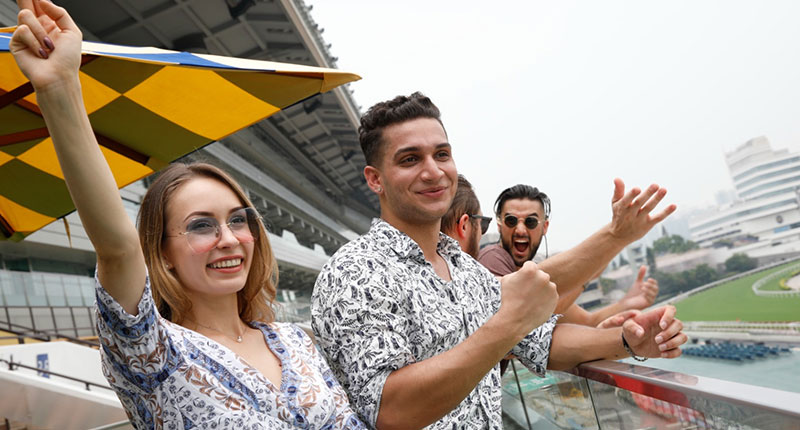 Refreshing Roof Deck
Make your way to Roof Deck for the unrivalled view of the home stretch and finishing line in our relaxed outdoor venue. Our professional Racing Specialists along with English & Cantonese broadcast commentary, all adding up to inspire you on racing.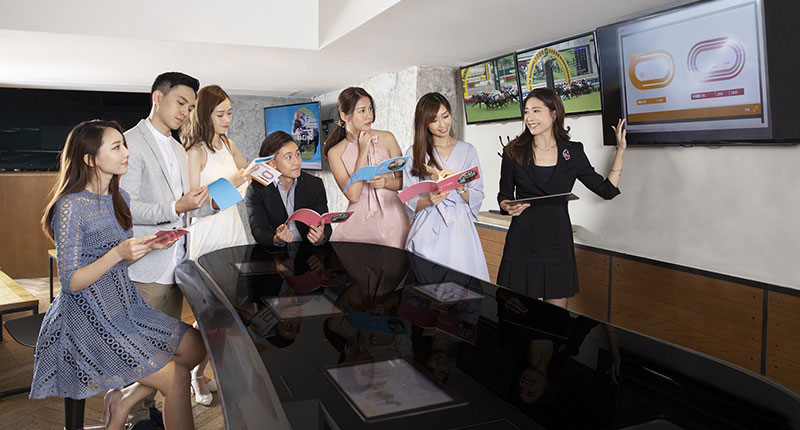 Embark on a Racing Journey at Hay Market and Jump
At Hay Market and Jump, enjoy the racing thrill and flourish your racing knowledge through Racing 101 guided by our Racing Specialists to bring out your best game.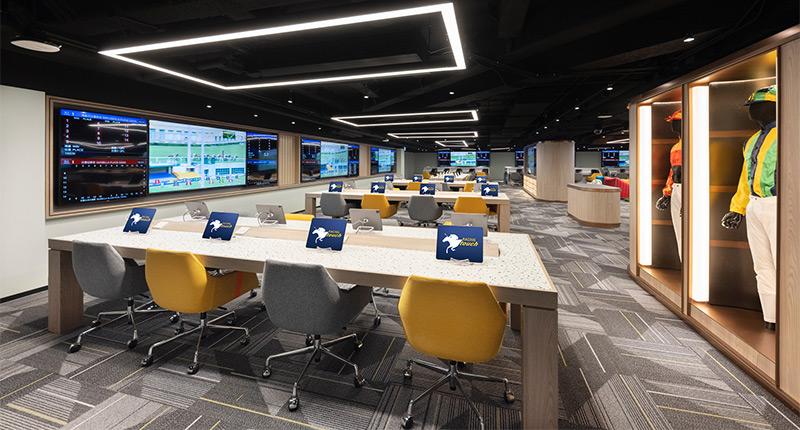 Enjoy new digital racing experience
Meet our virtual horse at the revamped Digital Zone. Create your own WhatsApp sticker or take a photo with our beloved racing heroes free of charge. In our new Digital Zone paid area, fans can socialize and mingle with each other in our communal table and the enclosed common area. Enjoy feeds of instant racing insight shared by Racing Specialist or get them from your exclusive iPad at each seat.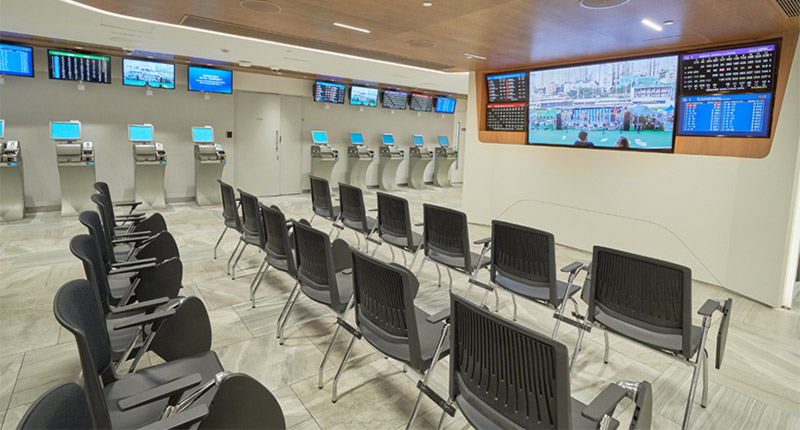 Offering a range of wagering experiences
The Public Betting Hall features a spacious environment and multiple high-definition televisions broadcasting real-time racing information. With the provision of Wi-Fi services on every floor, iPads and mobile phone charging stations, horse racing enthusiasts can stay ahead of the game with information made available through digital means. The snack bar offers easy access to tasty treats for you to recharge and chill out.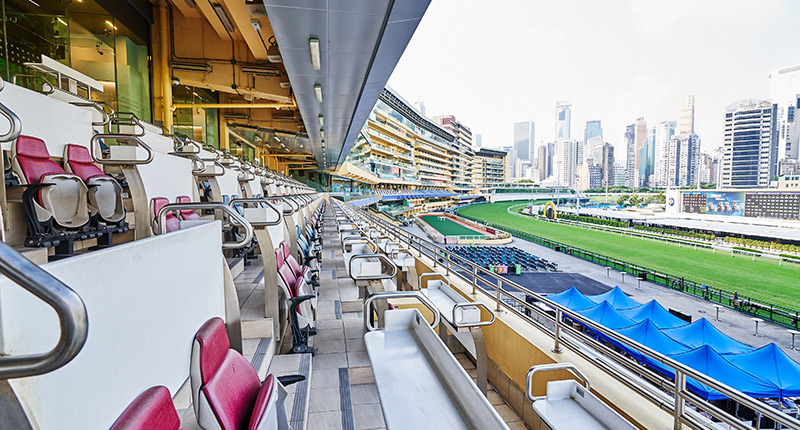 A panoramic racecourse view
With an impressive view of the entire racetrack, comfortable seating and Wi-Fi services, it is the perfect setting to sit back and enjoy your day at Happy Valley Racecourse. All designated seats with writing desks for an enhanced wagering experience. A sweeping view of the racetrack and diamond vision screen broadcasting live races from multiple angles for soaking up the excitement and action from start to finish.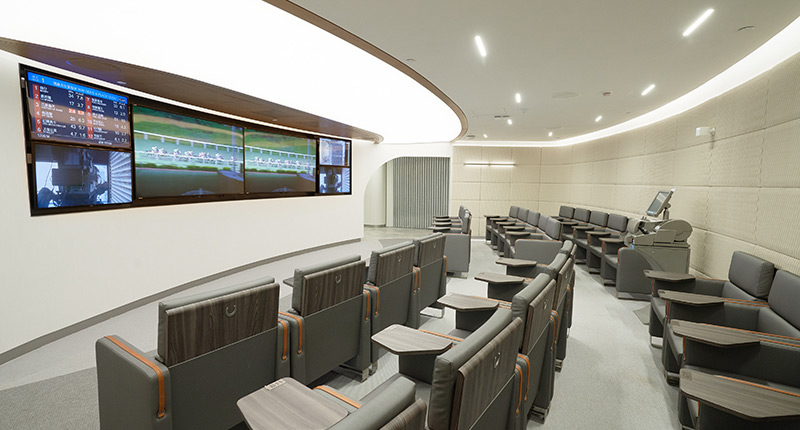 Designated seats offering a seamless betting experience
The Farrier Paid Zone features 30 comfortable seats, two 80-inch large-screen high-definition televisions, self-service betting facilities and provision of Wi-Fi services for you to enjoy live broadcasts and get up-to-date racing information.