From riding Viva Pataca to buying Romantic Warrior, Mick Kinane remains at the heart of the Hong Kong action
There have been almost too many highlights to list in the racing life of Mick Kinane, the man who partnered two modern giants of the turf in Galileo and Sea The Stars and who now has turned his expert horse sense to the task of sourcing the next generation of champions. 
Kinane was a regular visitor to Hong Kong throughout his long and storied riding career and 15 years ago he scored a memorable Group 1 double at Sha Tin aboard Able One in the FWD Champions Mile and Viva Pataca in the FWD QEII Cup.
And it will be the FWD QEII Cup that holds Kinane's attention again this Sunday (24 April) as Romantic Warrior, a horse he bought on behalf of The Hong Kong Jockey Club at Tattersalls in Newmarket back in October, 2019, bids to join rarified company.
Victory for Peter Lau's burgeoning superstar would make Romantic Warrior just the fifth horse to do the Hong Kong Derby and FWD QEII Cup double in the same season.
The quality of four-year-old champion required to turn over the established stars is illustrated by a quick glance at the four previous names to achieve the feat; Werther (2016), Designs On Rome (2014), Ambitious Dragon (2011) and Vengeance Of Rain (2005). 
Kinane is in awe of how quickly Romantic Warrior has climbed the ranks, having won six of his seven starts and improving 50lb from his opening rating for winning a Class 4 over 1200m at Happy Valley last October.
"It's phenomenal what he's done in his first season there," says Kinane. "He's really hit the ground running to say the least. He seems to go from strength to strength and he's just that unique type of horse that flourishes in that environment.
"It's rare and a great testament to both the horse's attitude and his soundness."
Kinane began buying on behalf of the Club in August 2019 and explained that as well as selecting Romantic Warrior, he has helped coordinate a new approach to preparing Northern Hemisphere purchases before they head to Hong Kong, utilising the skills of Brian Meehan, who trains on the historic Manton Estate in Wiltshire. 
Kinane's impressions of the yearling son of Acclamation are still fresh in the memory: "He was just a lovely model, a lovely sound, clean horse and athletic. His pedigree suggested he was going to be a mile or middle distance horse which is what we were looking for. He was the nicest horse by the sire I had seen that year by a long way so I was keen for him." 
Kinane adds: "We moved the horses to Brian Meehan and he did a great job. We just wanted to toughen them up before Hong Kong. Romantic Warrior had two days away; he worked well at Kempton and then he won a barrier trial at Lingfield so it was a different approach with their preparations and it stood him in good stead when he hit Hong Kong, he was well able for life there."
Trainer Danny Shum and jockey Karis Teetan have been able to profit from Romantic Warrior's relatively laid back nature and it has been notable in all three legs of the 4-Y-O Classic Series that after getting away well, Teetan has allowed his partner to drift back to a cruising speed that he finds comfortable. 
It is a trait that has not escaped Kinane's expert eye.
"There's no doubt in my mind that 2000 metres is on his limit but his relaxed racing style is a big thing in his favour," said Kinane. "He hits the gates well and once he puts him into a slot, he's asleep. He doesn't overrace, which is a big, big asset."
Kinane's 34 years in the saddle brought him virtually every major prize in Europe as well as enormous success in many of the major racing jurisdictions further afield.
He is one of a select band of jockeys to win both the Prix de l'Arc de Triomphe (with Carroll House, Montjeu and Sea The Stars) and the Melbourne Cup (aboard Vintage Crop), joining legendary Australian riders Bill Williamson and Pat Glennon, as well as modern masters Ryan Moore and Gerald Mosse.
And for much of his career Hong Kong was a second home, with Kinane registering 170 wins from over 1,600 rides at Happy Valley and Sha Tin.
Explaining his long term love affair with Hong Kong, Kinane says: "I just felt it always sharpened me up, going back for a short stint. When I came back to Europe I always felt in a good place. You've got to think and react very quickly in Hong Kong and I felt it stood me in good stead when I got home."
It was Vintage Crop's trainer Dermot Weld who provided Kinane with a breakthrough big race Sha Tin success in the 1991 Hong Kong Mile, courtesy of fly-in Additional Risk.
But it is testament to how hard the Tipperary native worked at relationships with owners and trainers that he was able to savour success at least once in eight different Hong Kong Group 1s, while Romantic Warrior's Derby success can be added to two in the saddle courtesy of Sound Print (1992) and Che Sara Sara (1996).
Kinane also won the FWD QEII Cup on three occasions, with the 2007 race as deep an edition as you could wish for, as Viva Pataca sort to turn round a neck defeat to Vengeance Of Rain in the Hong Kong Gold Cup, while both local heroes had to contend with Japanese superstar Admire Moon, who arrived fresh from winning the Dubai Duty Free at Nad Al Sheba.
As a warm up for such a mouthwatering clash, Kinane had more than enough to occupy him when Viva Pataca's trainer John Moore handed him the ride aboard 30/1 shot Able One in the FWD Champions Mile.
"John Moore just told me to try and get to the front with Able One and 'dictate the race if you can.'" says Kinane. "It just worked out perfectly. He was a big outsider on the day but he ended up winning the race again a few years later, so it was the first of his big wins."
To the main dish where a classic of a race was served up by the three principals in the FWD QEII Cup.
Kinane settled Viva Pataca on the rail two thirds of the way back while Anthony Delpech tried to get some cover for Vengeance Of Rain in behind the leaders, and Yutaka Take waited to unleash Admire Moon wide and late.
Kinane slipped Dr Stanley Ho Hung Sun's champion into the clear and Viva Pataca produced a turn of foot few could have lived with to score a decisive success.
Kinane says: "Viva Pataca was fancied and I was lucky to be in Hong Kong a few times when he did oblige. He was a very high class racehorse. 
"He was a horse that liked to settle and drop in, and get into a rhythm. He needed to be played late, he had a great turn of foot and you always rode him with that strength in mind. He was one of those real nice horses to ride, a pleasurable horse to ride."
Those pleasurable sensations were more than enough to persuade Kinane to return to Sha Tin the following month, when Viva Pataca once again proved too strong for Vengeance Of Rain in the Champions and Chater Cup, providing the second leg of a unique weekend double.
He recalls: "I had ridden in the Derby at Epsom on the Saturday and although I didn't ride the winner, I was the co-breeder of Authorized. And then I jumped on the plane to Hong Kong so it was a great weekend for me."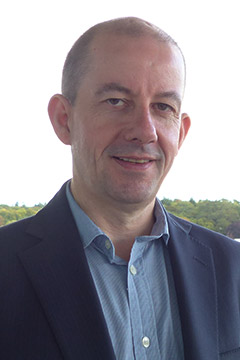 Scott Burton
Scott Burton began his career in journalism with the BBC before joining the Racing Post in 2008, and became that title's correspondent in Paris in April 2011.