First-hand Witness of a Hong Kong hero
It is 3pm on a glorious day at a deserted Sha Tin racecourse and, just like the horse who helped a great city emerge from one of its darkest hours, Archie da Silva is at large and in charge.
Plans are in place to meet at the famous Silent Witness statue facing the main grandstand to recall how the fabled sprinter in da Silva's distinctive black with green crossbelt silks came to symbolise Hong Kong's fighting spirit at the end of a SARS crisis which claimed 300 lives in 2003.
A sense of intrigue, prompted by a rich phone voice many a Shakespearean actor would die for, is heightened when the 73-year-old Chairman and CEO of Jet-Speed Air Cargo Forwarders bounds into view, TV ready with his opening into and carefully crafted payoff lines already committed to memory.
Pedigree study suggests that dramatic timing surely runs in the blood. After all, da Silva is one of 11 siblings sired by Marcus Alberto da Silva, who combined his role as one of Hong Kong's most celebrated criminal lawyers with a fearless punting approach that floundered on the backs of a dozen or more mediocre horses he owned.
"I think it would be perfect to end by wishing Beauty Generation all the best for the Champions Mile," says an eager da Silva as the camera crew check their angles. And indeed it would, but the seductive story of Silent Witness carries even greater resonance as FWD Champions Day 2020 beckons with a sporting world in lockdown limbo due to coronavirus.
"Sporting heroes mean a lot in hard times," he adds. "The news is dominated by all the bad things but suddenly along comes a champion racehorse or a champion golfer or a champion basketball player and people can enjoy them, they love them."
And the love the Hong Kong public had for Silent Witness – along with trainer Tony Cruz and rider Felix Coetzee – during a seventeen-race winning streak that saw him saluted as the world's best sprinter three years running was colossal.
Records tumble as knockout artist thrives
Here was a horse who combined striking physicality, brilliant athleticism and ruthless efficiency in one muscular yet elegant 1200lb plus knockout package. But the fact that Silent Witness - Jing Ying Da Shi (Master of the Elite) in Chinese - rose to stardom just as his home city was getting groggily off the canvas took his profile to a level never seen before or since.
"In 2003 Hong Kong was very much in the doldrums," recalls da Silva. "Everybody was down because of the SARS virus. There were a lot of sick people. People were afraid of catching the disease and the economy was down because we had a lockdown like now.
"Fortunately, we had Silent Witness. He resonated because the people - and radio, newspapers and television - called him the spirit of Hong Kong. I was born and raised here and throughout my entire life Hong Kong people have shown this resilience. Whenever they are down, they come back up again and Silent Witness embodied that."
A Champions Day with three lucrative G1 contests at 1200m, 1600m and 2000m wasn't even a twinkle in the eye of Hong Kong Jockey Club bigwigs during Silent Witness's reign but two of its feature events played a huge part in his career, starting with the Chairman's Sprint Prize of 2004.
Co-Tack's longstanding Hong Kong record of 10 wins in a row, eight of which featured Cruz in the saddle, was broken in dominant style that day to the soundtrack of race-caller David Raphael roaring "think of the best, he's better!"
Fast forward a year: "Sixteen straight, never beaten, he's among the best there's ever been" was the Raphaelite flourish as Silent Witness matched the unbeaten streaks of legends like Citation, Cigar and Ribot and connections were in the eye of a perfect equine storm.
"We were over the moon to beat Co-Tack's record and the next aim was sixteen," recalls da Silva. "I was so nervous before that 2005 Chairman's Sprint, I couldn't sleep the whole night before. I didn't back him - you couldn't bet a horse who paid $10.50 to win and $10.10 to place - but thousands were wearing his gear and waving flags and that was just as he trotted to the start."
Hong Kong spirit remains at large
Silent Witness mania reached its zenith when he dominated in the Queen's Silver Jubilee Cup three weeks later, and the pain of seeing a 29-month winning streak ended by stablemate Bullish Luck in the Champions Mile has long since given way to a fierce pride in what one unique horse did for his sport and city.
"You would turn around and see the crowds cheering, stomping their feet for him and you suddenly realised this horse was making people happy just when they needed it," says da Silva.
"Silent Witness touched everybody's lives. He touched my family's life, he touched my personal life, all my friend's lives, David Price who sold him to me and of course his trainer Tony Cruz and his rider Felix Coetzee.
"Last but not least he touched people with the spirit of Hong Kong and I hope Beauty Generation can do the same. It's sad that we can't have 70,000 people here cheering him this time but I hope he wins and that we can overcome this coronavirus and get on to normal times again."
Normality for Silent Witness these days involves lazy days with fellow Hong Kong stars like Bullish Luck and Good Ba Ba at Living Legends farm sited a short drive from Melbourne Airport.
"All the champions there have a partner horse and Silent Witness's companion follows him around all day," smiles da Silva as the crew wind down. "They get along famously together but when they go in for breakfast or dinner he can't touch a thing until the boss has finished."
And with that, Arthur Antonio da Silva takes a few quiet moments to gaze across the spectacular racecourse his superstar brought to life so often. The crowds may have gone for now but for Hong Kong's most fabled horse – and his charismatic owner – it's clear that at large and in charge is a hard habit to break.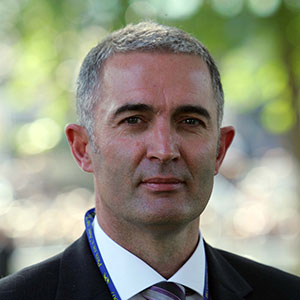 Graham Cunningham
Graham Cunningham chose a career in racing ahead of the law thirty years ago and has never regretted it for a moment.
Nine years with the world-renowned Timeform organization paved the way for a lengthy spell as a reporter and columnist in various newspapers, starting with the Sporting Life and followed by the Racing Post and the London Evening Standard.
Graham also spent a more than a decade on television in the UK as a lead analyst for Racing UK and Channel 4 but moved to Hong Kong early in 2017 and is currently employed as Senior Racing Media Content Specialist for the Hong Kong Jockey Club.